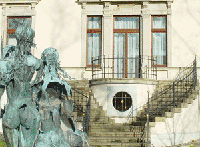 "Charting the Topic Maps Research and Applications Landscape"

TMRA'05
- International Workshop on

Topic Maps Research and Applications

The Westin, Leipzig, Germany
6-7th October 2005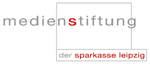 News

October, 18 2005

The slides of TMRA'05 are now online available.

more...

October, 7 2005

Lars Marius Garshol blogged all talks of the second day of TMRA'05.

more...

October, 6 2005

Lars Marius Garshol blogged all talks of the first day of TMRA'05.

more...

Keynote - Jack Park talks about
"Topic Mapping: A View of the Road Ahead"
This talk offers one view, among many possible views, of the road ahead for topic mapping. We will propose that the indexical and relational properties of topic maps offer opportunities well beyond the organization and presentation of information resources. Tenets of evolutionary epistemology suggest a particular area of inspiration, the potential marriage of topic maps with other knowledge technologies. The talk is intended to inspire further discussion and research in this area, and will animate the discussion with a sketch of a candiate composition between topic maps and conceptual graphs.
October 6th, 9.00 a.m.
Jack Park is currently employed as a research software developer at SRI International, in Menlo Park, California, where he is a member of a team developing software that will serve to assist people performing knowledge-related tasks by reducing cognitive overload associated with collecting, organizing, and interpreting large bodies of existing information coupled with inflows of new information. Park edited, produced, and co-authored the book XML Topic Maps: Creating and Using Topic Maps for the Web, published in 2002 by Addison-Wesley. He spends much of his free time developing topic maps for the web, and watching his two children study their way through college.
---
If you are interested in the TMRA series please subscribe to the newsletter at the TMRA 2006 website.
---
TMRA'05 is chaired by Lutz Maicher. Please see the
program committee
.
Author: Lutz Maicher. Last update: 07.09.2005